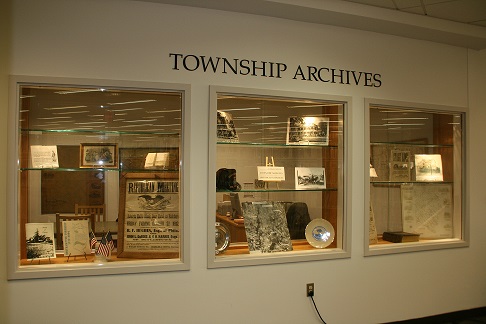 Hours:
Monday and Wednesday 10:00 AM – 6:00 PM, or by Appointment.
Are you interested in researching your home or finding out more about the history of Northampton Township? If so, the Northampton Township Historical Commission encourages you to stop by the Archives, located in the Township Library.
Do you have photos you would like to share of Northampton Township homes and events as well as any documents pertaining to the history of Northampton. Any time periods are of significance, even the 1980s or later. In the future, these records will also be of historical value to the Township. All items will be carefully scanned or photographed and entered into the Township collections and the originals returned to you.
In addition, the Historical Commission's Winds of Change, originally published in 1985, which is an illustrated history of Northampton Township, has been reprinted and is available for sale at the Northampton Township Library for a cost of ten dollars.
Be sure to visit us on Facebook!
Please feel free to contact the Archives Custodian with any inquiries at Archivist@nhtwp.org.
You may also call the Archives at 215-357-3050 x207.